|  WREATH  |
|  DOOR MAT  |  BASKET  |  HAY BALE  |
|  NAPKINS  |  PLATES  |  CHALKBOARDS  |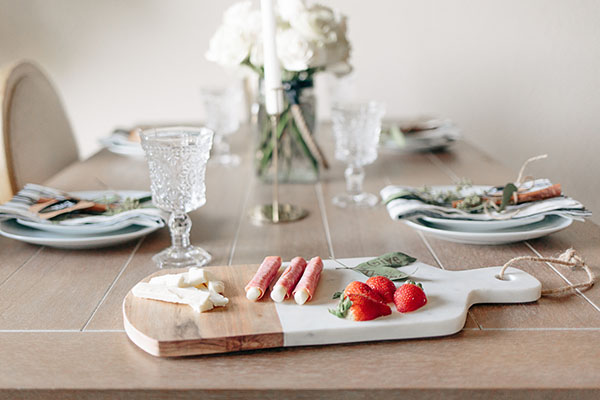 |  CHEESE BOARD  |  GLASSES  |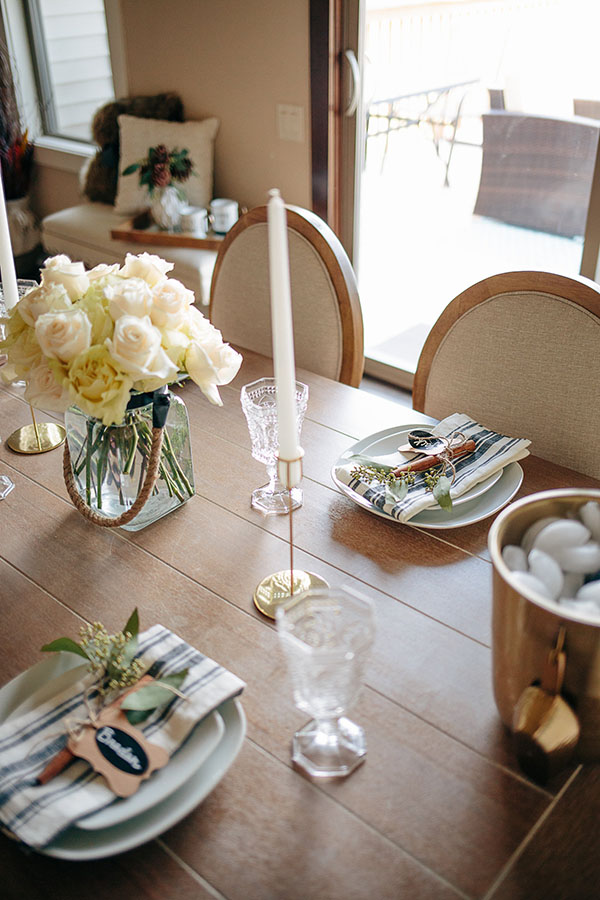 |   CANDLE STICKS  |  ICE BUCKET  |
|  VASE  |
|  BOWL  |
|  RUG  |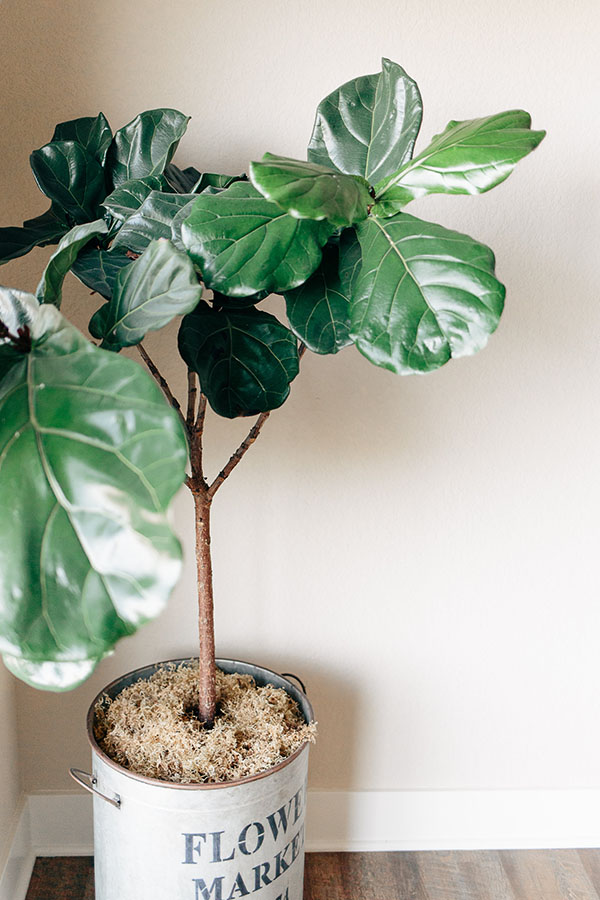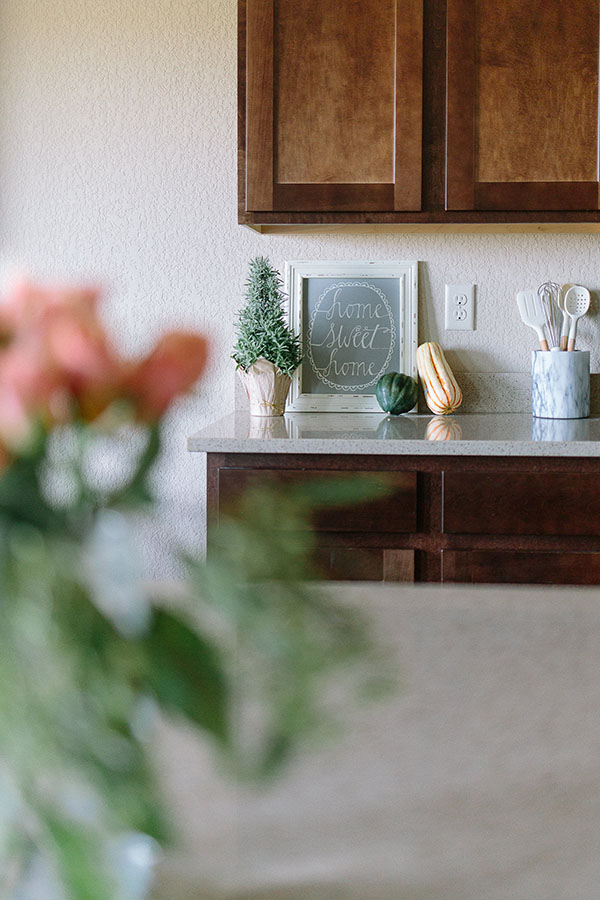 |  MARBLE UTENSIL HOLDER  |  UTENSILS  |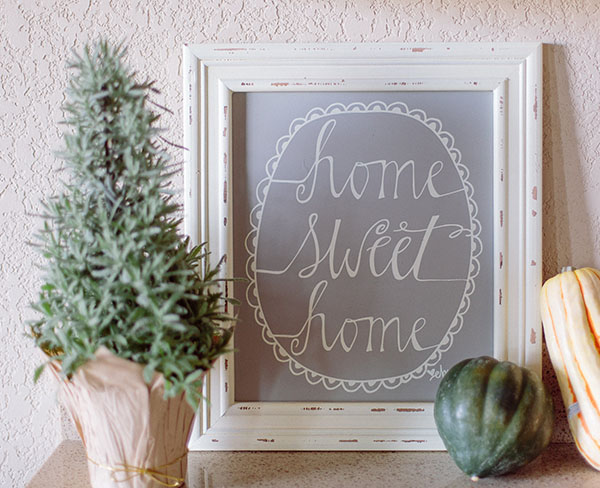 |  SIGN  |  ROSEMARY TREE  |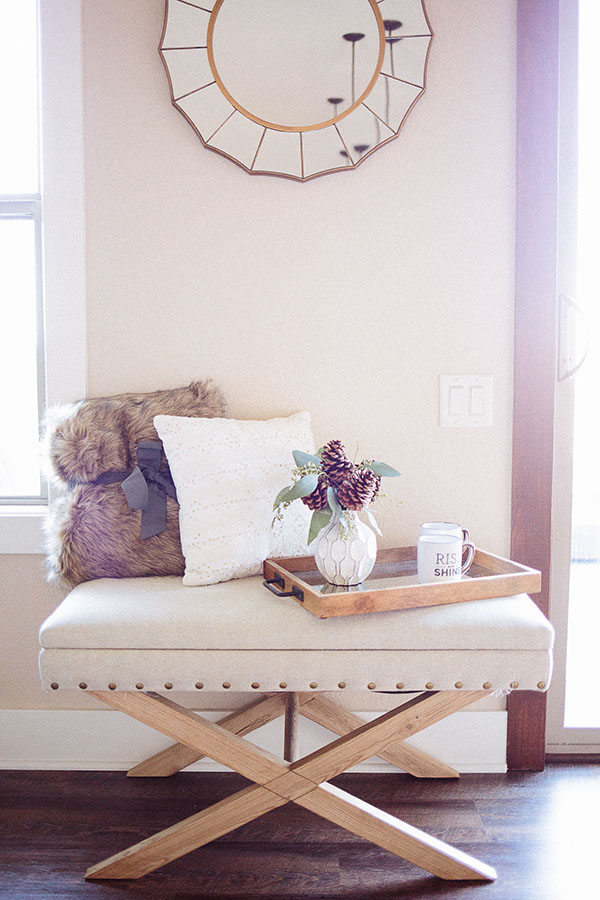 |  MIRROR  |  FUR BLANKET  |  PILLOW  |  BENCH  |  TRAY  |  VASE  |  MUGS  |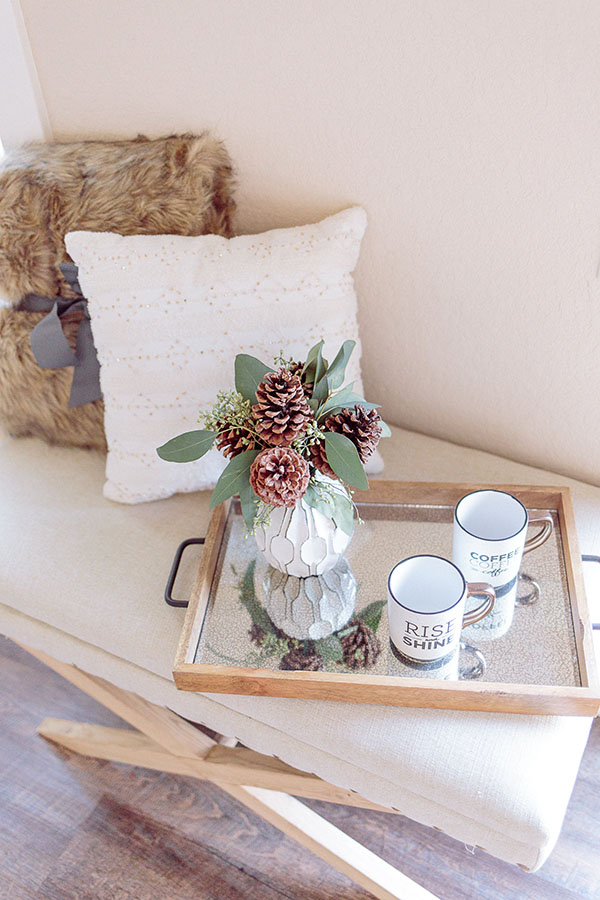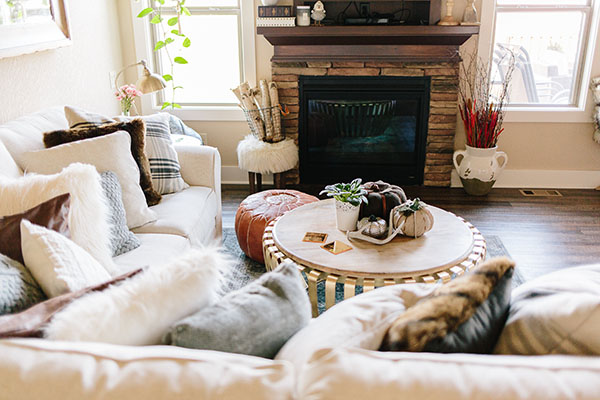 |  MOROCCAN POUF  |  COFFEE TABLE  |   URN  |  TWIGS  |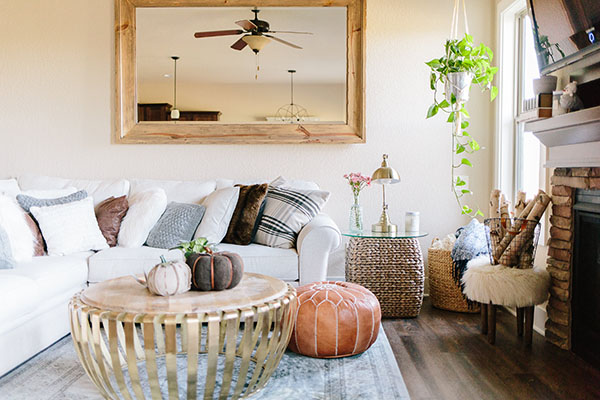 |  WOODEN MIRROR  |  PLAID PILLOWS  |  KNIT GRAY PILLOWS  |  WHITE FUR PILLOWS  |  BROWN FUR PILLOWS  |  LEATHER PILLOWS
|  BLANKET BASKET  |  FUR STOOL  |  BIRCH BUNDLES  |  WIRE BASKET  |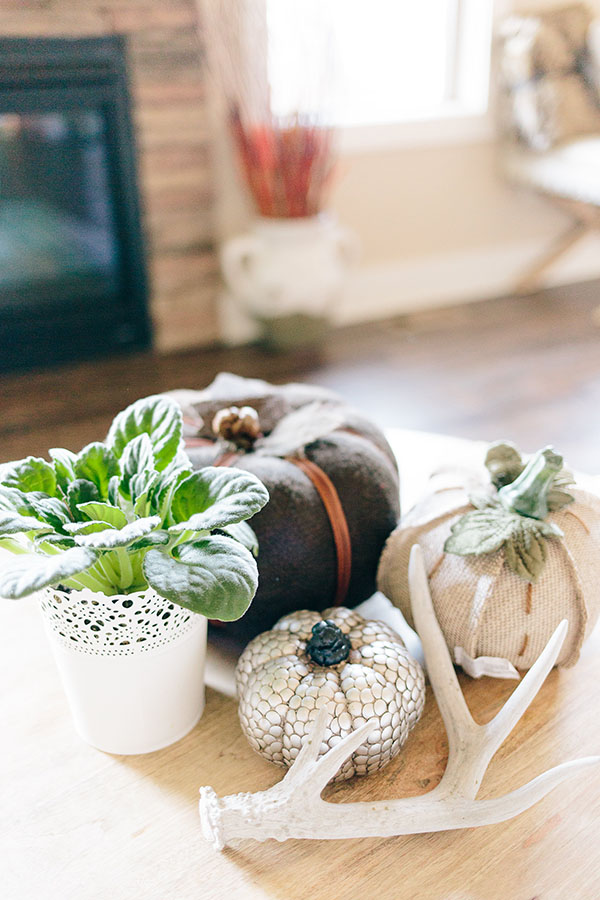 |  PUMPKINS  |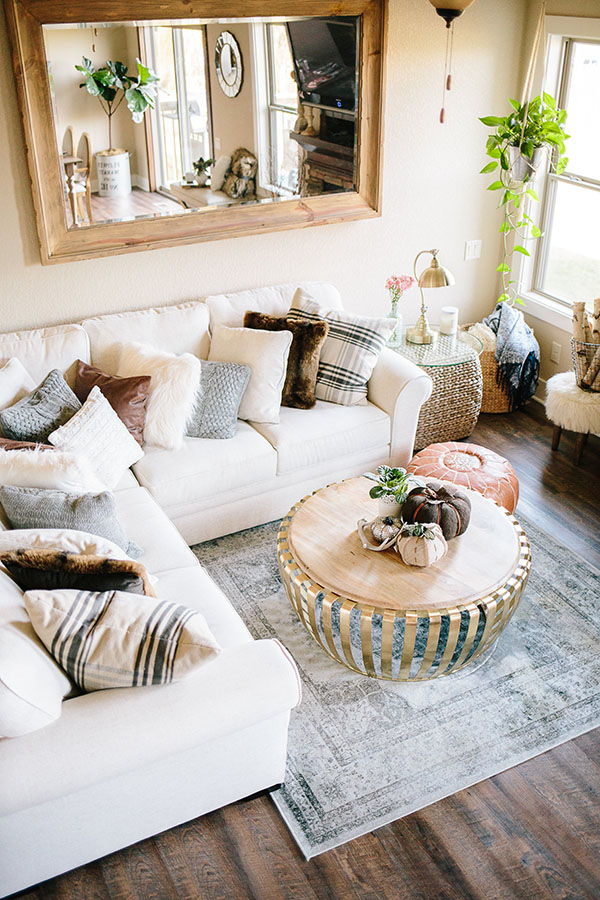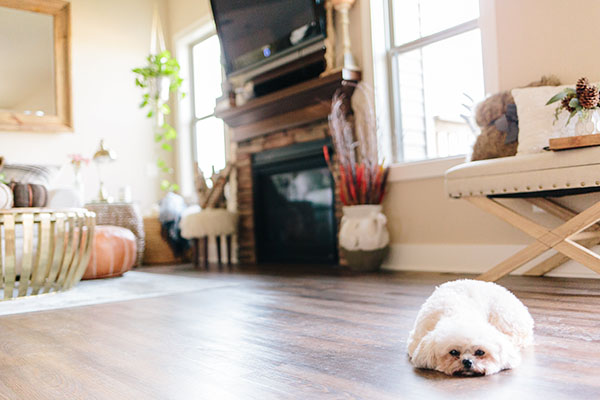 Happy Monday! Today I'm teaming up with Gordmans to share how I decorate my home for the fall and Thanksgiving season. I'm sure you've heard me say this a million times this year but with our wedding less than 3 months away, Brandon and I are on a serious budget. We've been getting quite a few wedding gifts already which is awesome but I love adding my little touches to my home. That's when I turn to Gordmans! They have the trendiest home decor items for a fraction of the price of other interior decor stores. They make it easy to pick up a few things here and there without breaking the bank.
My biggest tip when decorating on a budget is to keep it as neutral as you can. I personally love a neutral palette anyway but those shades make it really easy to carry over from one holiday to the next. Almost everything I've purchased for fall will easily transition into the Christmas season and then work for the rest of winter. I also need my home to feel cozy so adding in textures like furs, birch logs, florals, pinecones and wicker baskets is a must.
Some of my favorite pieces I picked up from Gordmans include my rug, home sweet home sign, wreath, birch bundles, bench, lamp, baskets and rope-handle vases. Check out the prices on those items. Gordmans makes it too easy to shop.
Are you in need of a few new decor items or gifts this season? Click HERE to snag a 20% off coupon and stop into of the the102 stores located across 22 states, plus, Gordmans just launched their e-commerce site this summer! Want to see more amazing holiday homes? Check out Emily of Our House Now A Home or Sara of Sabby Style. Get inspiration from  the blogs Life On Virginia Street or What Rose Knows.
Photos: Lauren Konrad Photography
Shop the Details