This is such a special week for me. I am so excited to share pictures from our Cabo, Mexico nuptials back in February. Words can't describe what those two weeks in Mexico meant to Brandon and I. We are so blessed to have had 75 of our closest friends and family there to celebrate with us. Over the next week I'll share pictures from our trip and the big day. It's a time in our lives that we'll never, ever forget. A huge thank you to my dear friend Justin Meyer for capturing these special moments.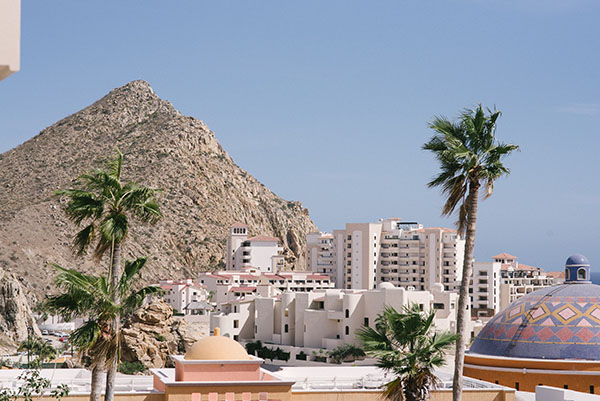 We stayed at the Sandos Finisterra right in the heart of Cabo. I choose this location because it was one of the only all-inclusive resorts situated on the land that spilt the city—the Sea of Cortez— and the Pacific Ocean. I knew I wanted a location that was an easy walk into town and a resort that had a beach. The Sandos checked both boxes. I also loved this spot for the beach ceremony location and the multiple reception locations. I can't wait to share pictures of both spots.
I was over-the-moon impressed with my resort. I've never been on a vacation where the employees treat me like royalty. Anything I wanted or needed, they took care of. I was called by name everyday and even nicknamed me Señora Cachete (Mrs. Cheek). They knew what drinks I liked, what I didn't like and often greeted me with one or sent one to my room without asking. I was blown away. I literally became friends with them. I will never forget sitting in the lobby bar with the bartender Hector brushing up on my Spanish or hanging out at the private pool with Ismael—the world's best bartender. I CAN'T wait to go back just to see them.
The coolest thing about Cabo are the genuine people that live there. I've never felt more safe or welcome. It was the best feeling to be surrounded by people who truly cared about us—staff and all.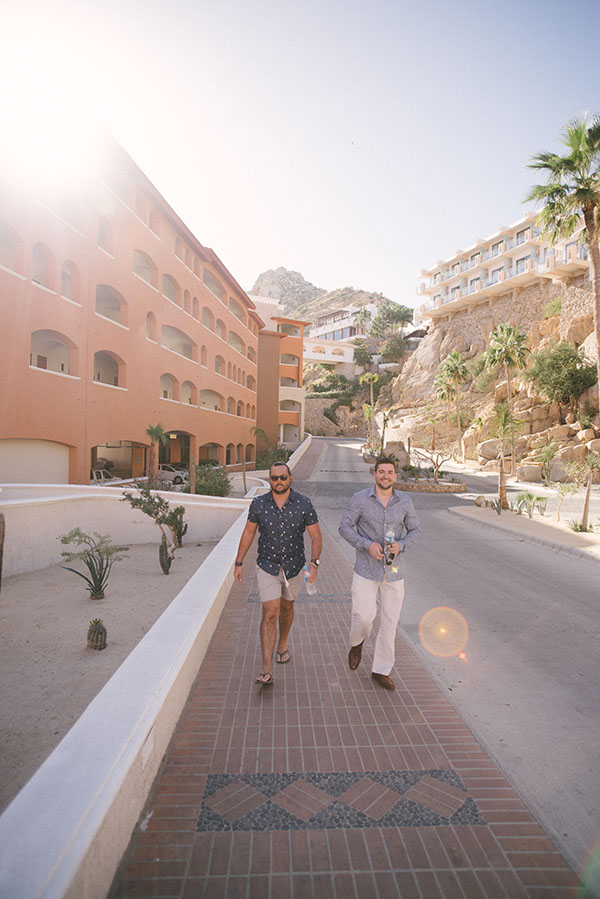 Brandon with his best man and our future dentist, Mark.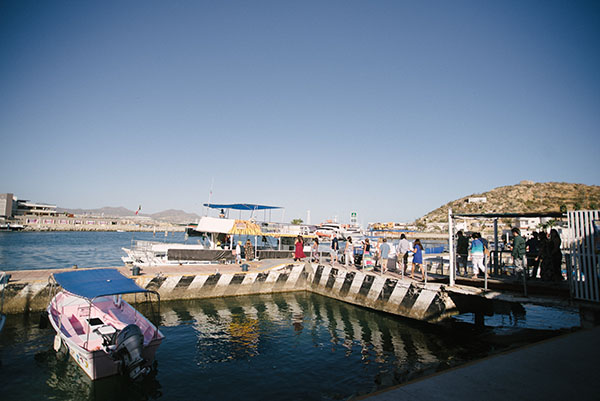 The afternoon before our wedding we took a private cocktail cruise around Cabo before heading to our welcome dinner. The boat ride was such a fun way to thank our guests for coming.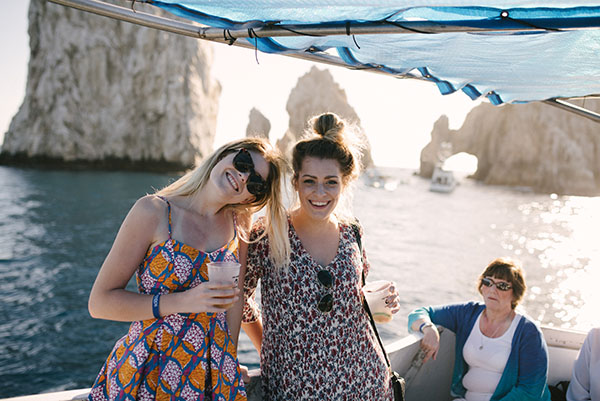 Abby and Leah—former Meredith interns turned bffs.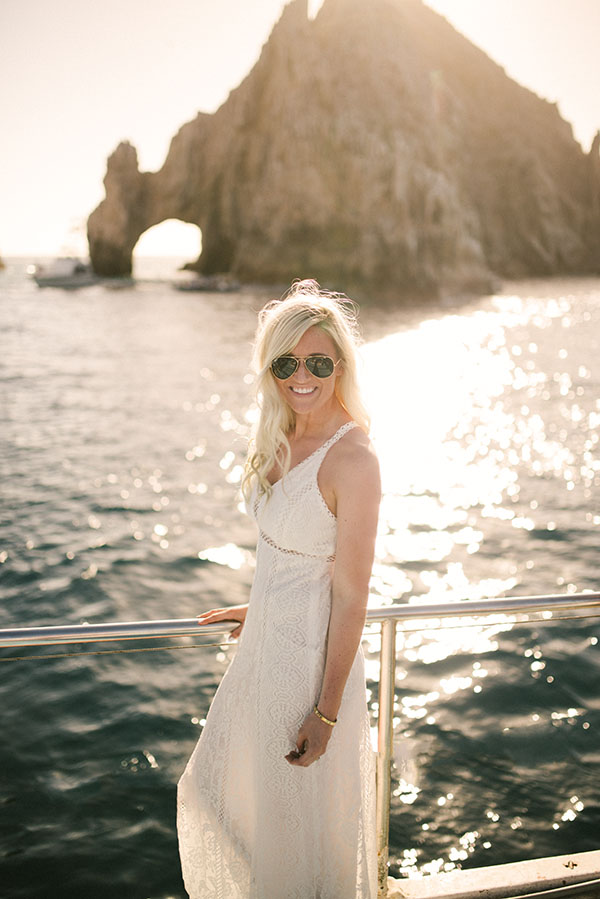 The arches are even prettier in person. My dress is by one of my favorite brands, Tularosa. Find more white maxi's here.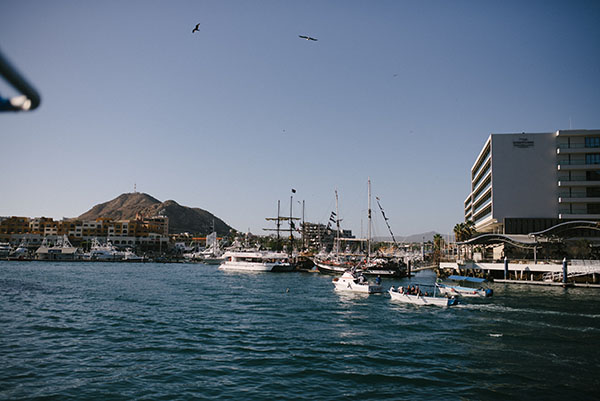 The newest baby in the family—Wyatt— stole the show.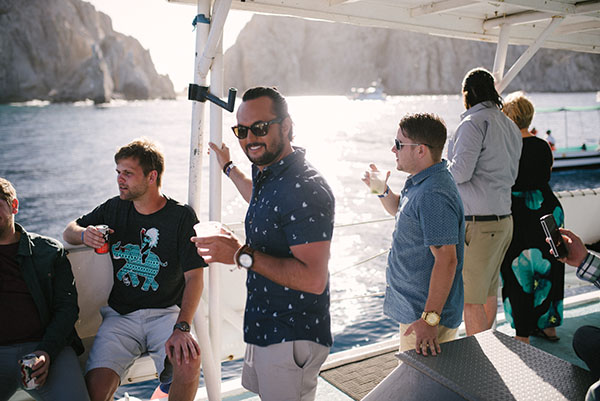 My handsome husband and his sexy man bun below. I kind of made him try the whole man bun thing and now he loves it.
Jordan (groomsman) and Jenna—now our neighbors and dog obsessed friends. We both have Golden Retrievers!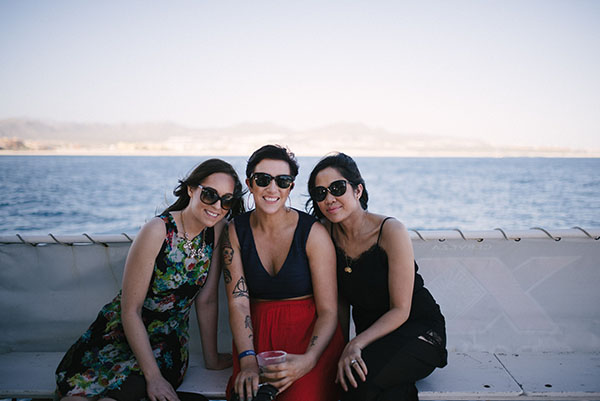 My insanely amazing glam squad—Katie, Kathleen and Bopha from Penelopie Beauty Bar. I'm so thankful for their talents and traveling down to make me feel gorgeous that week.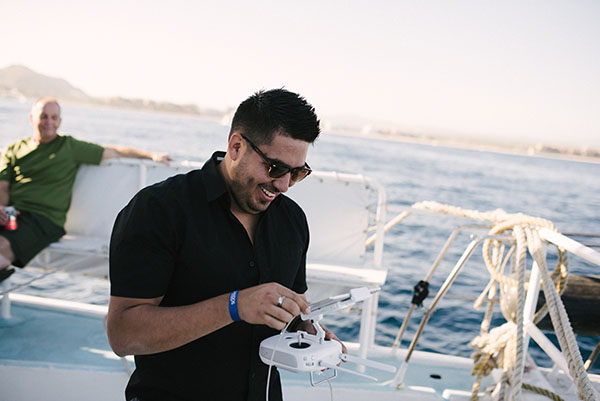 Meet my uber talented friend and videographer, Israel. I'm so excited to share my wedding video this week!
The absolute love of my life. I am so blessed to have a man that loves me like he does.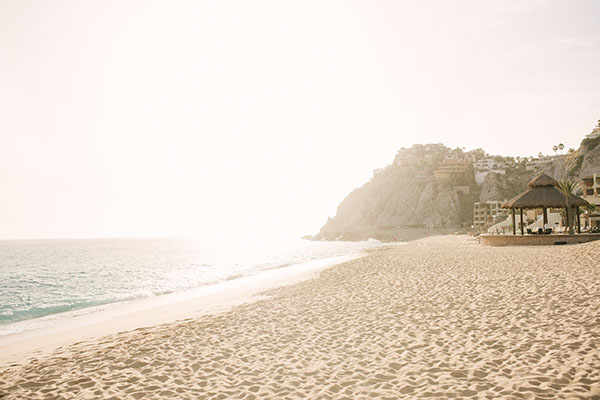 The beach at our resort. The cliffs and views were amazing.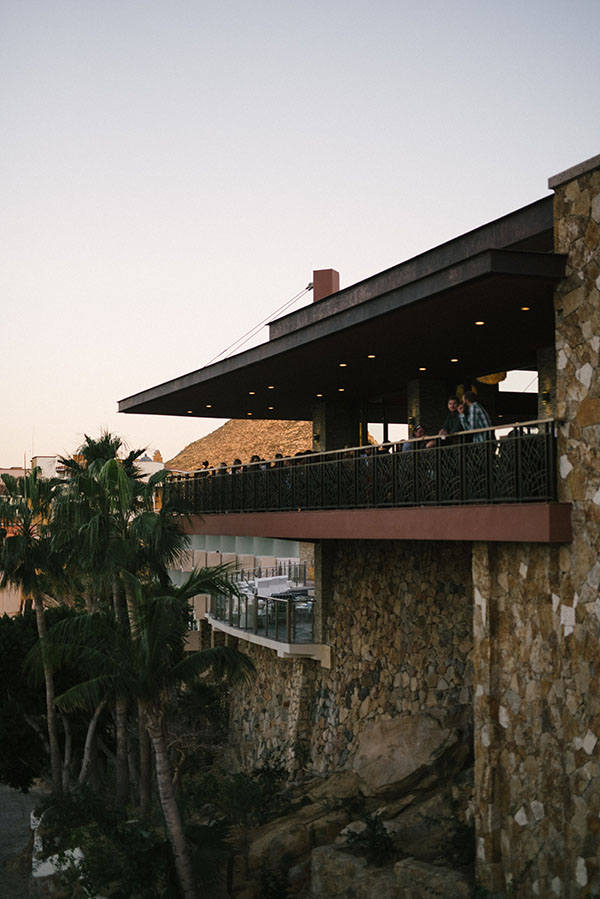 Our welcome dinner was on the Don Diego balcony at our resort. All 75 guests sat on the balcony over looking the entire city and marina. It was a night and views I will never forget.