Happy April 7th! It's my birthday! Today I'm officially 25-years-old.  B and I are celebrating with new patio furniture and dinner—and of course I'm sharing more wedding photos.  This is one of the last large wedding photo galleries I'm posting on the blog. Tomorrow is my wedding video and later on I'll be sharing my wedding welcome bags and my tips on planning a destination wedding. P.S. I promise, destination is the way to go! It's one big party/vacation. I would not have changed a thing about it!
The reception was beyond perfect. It was at a space at the resort called Plaza Finisterra that overlooked the ocean, marina, and all of Cabo. The views were breathtaking. I hired the event planners from Linen, Things and More to help make sure the flowers and décor was just right. It's probably one of the best decisions I made. They were amazing and so helpful. Again, I'll try to link to as much as possible. If you have questions, let me know!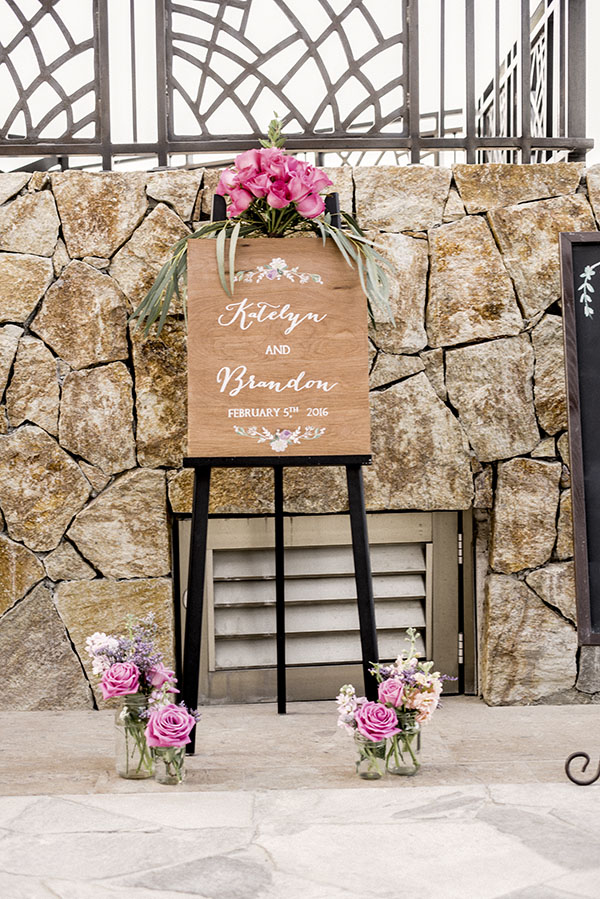 Birch Vase  |  Please Sign Our Guest Book Sign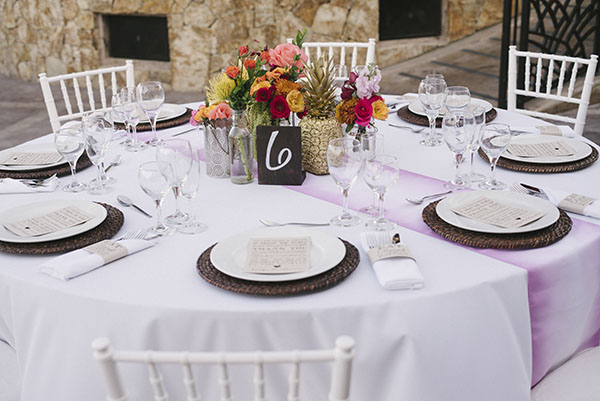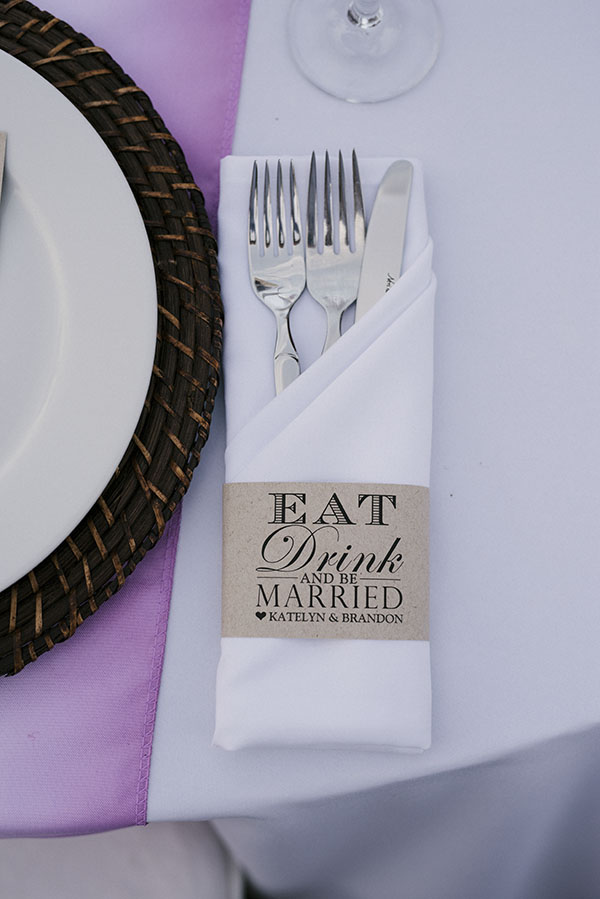 Gold Glitter Camera  |  Suitcase  |  Mirror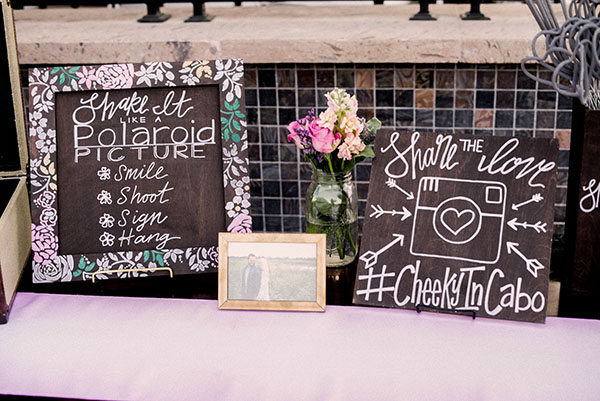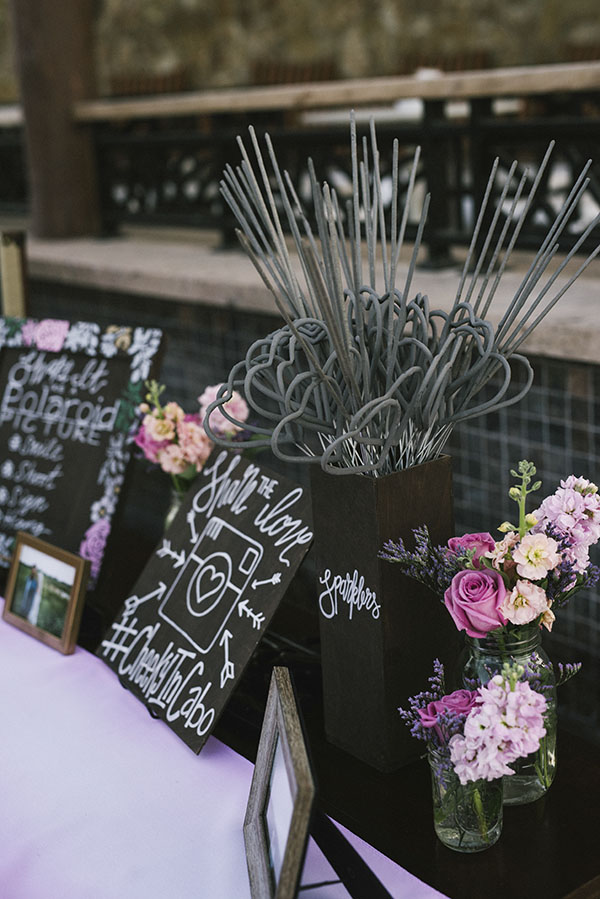 Custom Sparkler Box  |  Sparklers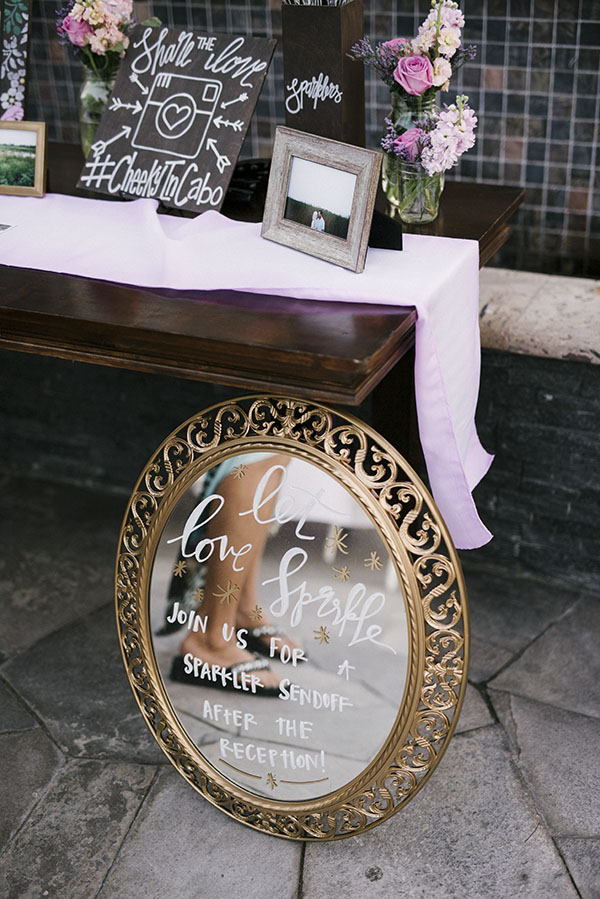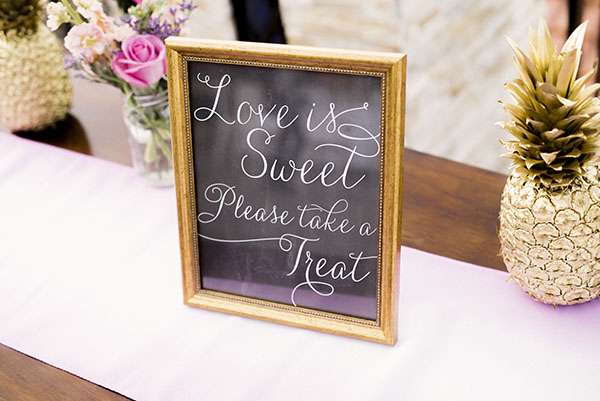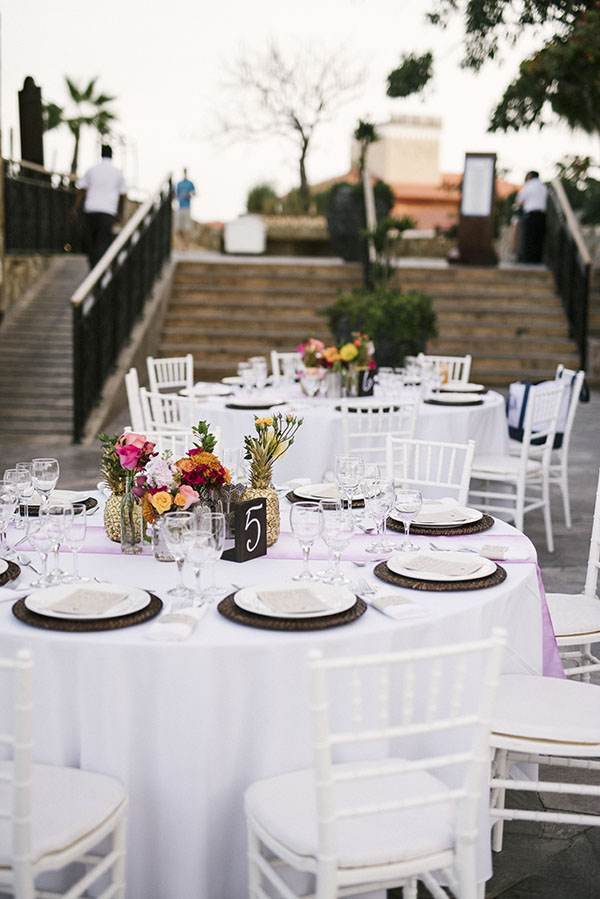 This was our guest book. You can barley see it in the picture but it has our love story on it over the Unites States. It has a house on Ankeny, IA (where we live) with a line to South Carolina with a golf club symbol there (where we fell in love), a line to Hawaii with a ring (where we got engaged) and line to Cabo with a heart (where we got married) and a line to Greece and Italy with a suitcase symbol (where will honeymoon and celebrate our one year anniversary)! I didn't want just a book, I wanted something to be able to hang in my house to remember everyone that was there. Create your custom wedding book map here!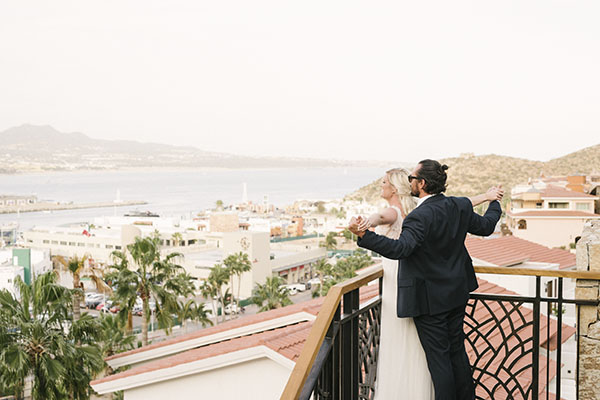 We were having a Titanic moment—clearly.
That view!
Me saying, "Babe, don't smash cake on my face. Don't do it!"
Shop the Details