Happy Thursday! It has been quite the hectic week around here but today I'm sharing what I put in our destination wedding welcome bags. I've had a lot of bride-to-be's ask me about this and today I'm spilling my secrets. Most of my guests had a pretty full day of traveling to get to Cabo and I knew I wanted to spoil them and thank them with as many goodies as I could when they arrived. I hand delivered nearly all 75 welcome bags to every guest. It was a fun way to greet people, thank them for coming and of course make sure they got in OK since we did fly the during the worst winter storm of the year—of course, right?  When researching what items I wanted in these bags I knew one thing, I wanted the items to be practical and usable for this particular wedding. First, I knew I wanted some sort of canvas bag that people could use if they went into town or needed a bag to take to the beach or pool. I worked with a shop called Pressed Cotton to create a custom Hola bag and now they've added it to their shop.
Not pictured are metallic tattoos! I bought three of these metallic tattoo grab bags. The tattoos come cut up and ready to toss in bags so it was really easy and so fun to see everyone wearing them.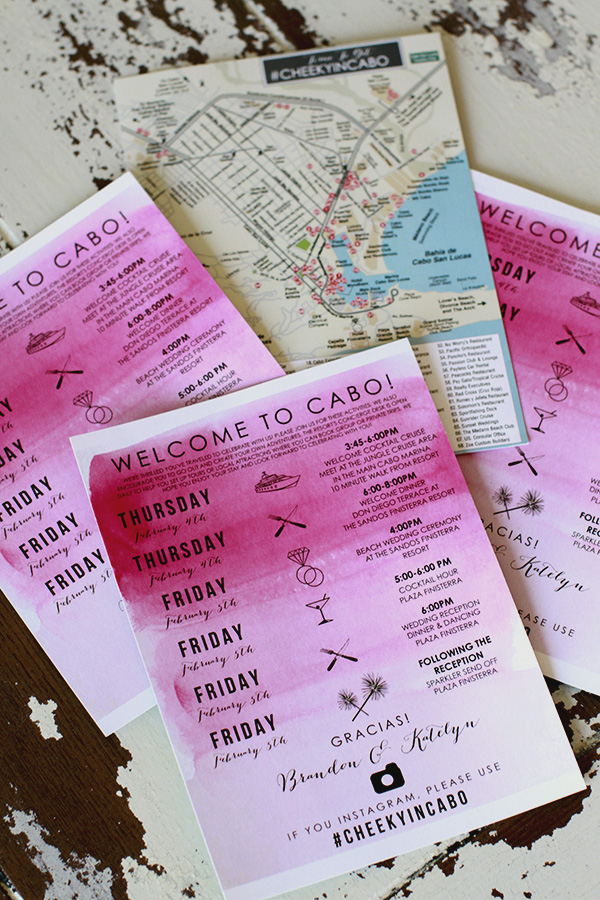 I'm a super organized person and with 75 guests in a big resort, I knew I needed to create an itinerary so everyone knew the exact time and place to be. For these I used Chic Weddings by Jamie Irene. She has over 40 templates to choose from and did such a great job of customizing it to create exactly what I wanted. She even added a map of Cabo on the back, highlighting our resort and where the private cocktail cruise dock was. This is the template I picked.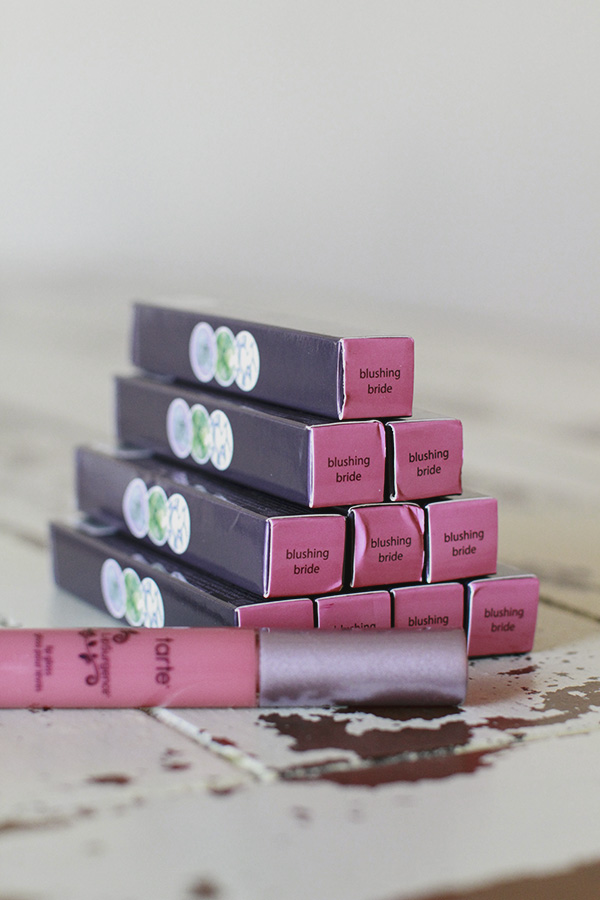 There's nothing worse than forgetting your favorite lipgloss or lipstick so I gifted everyone a Tarte lipgloss in blushing bride, of course!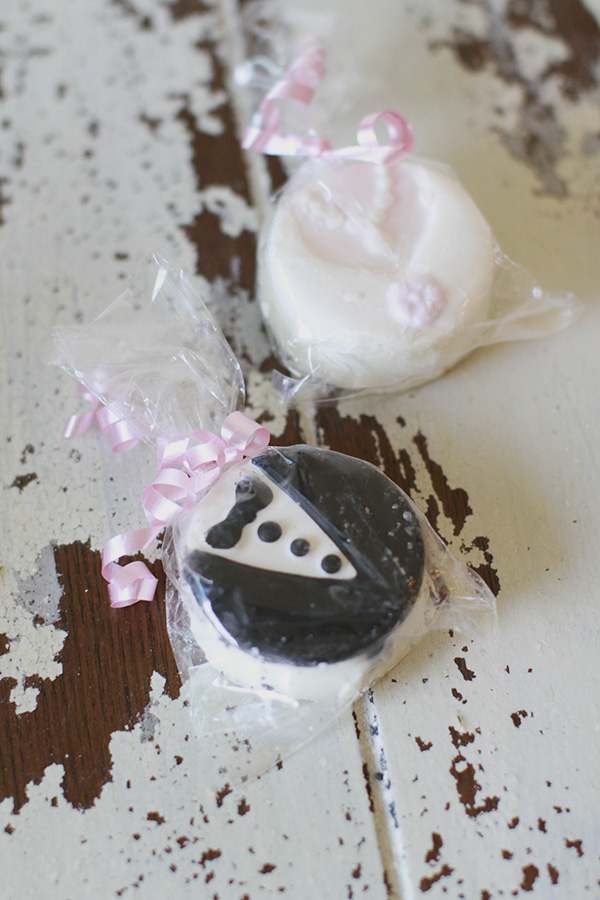 One of my favorite sites to utilize was Beau Coup. They have favors and wedding gifts for everyone—literally thousands of gifts! Of course I went with the chocolate covered groom and bride Oreos. Aren't they so cute?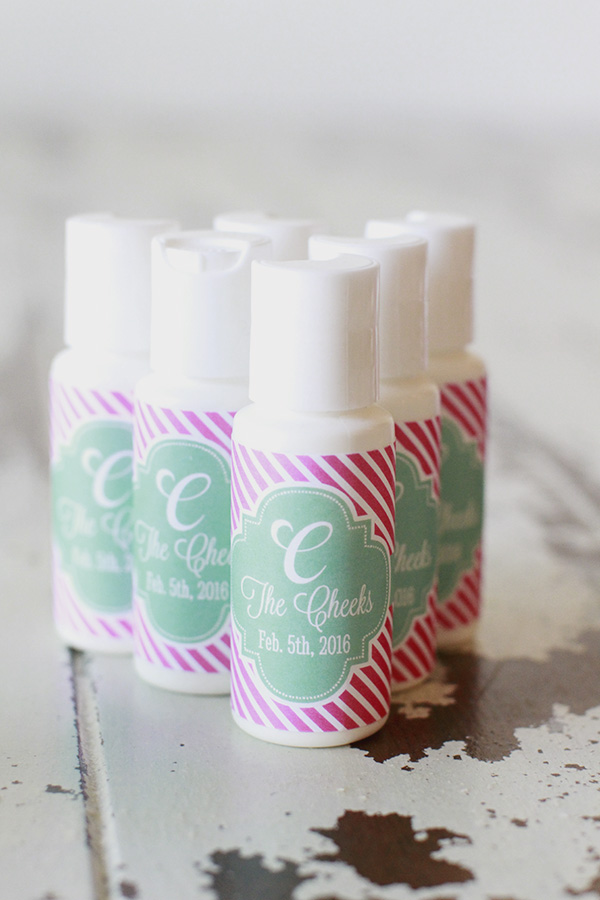 I knew most of the boys would forget sunscreen and it's always nice to have an extra to pop in your purse or beach bag. Beau Coup even lets you personal most of the items. Find this sunscreen option here.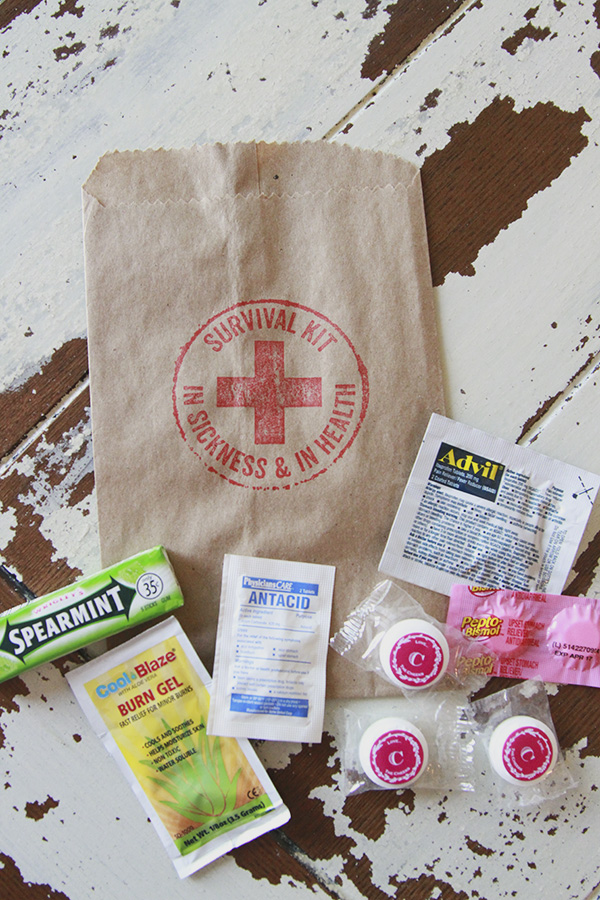 One of the most practical gifts was a wedding survival kit or hangover kit. I did make the bags myself with this stamp, ink, and these bags. It was quite a bit cheaper this way. These bags were stocked with gum, aloe for sun burns, antacid, Advil, Pepto and the cutest custom mints that said 'Love, The Cheek' on them from Beau Coup.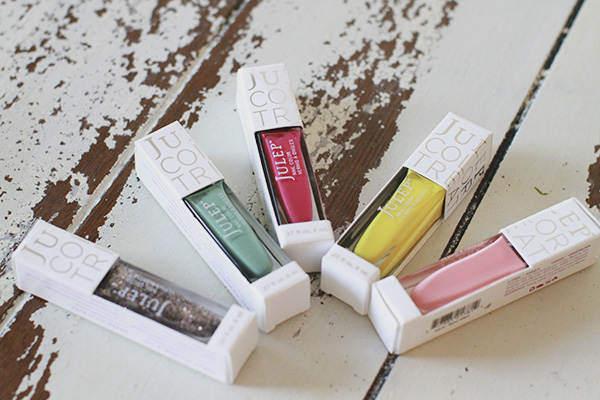 I hate chipping a nail and not having a polished to fix it.  So every guest got one of my hand-picked Julep nail polishes that coordinated with my wedding colors.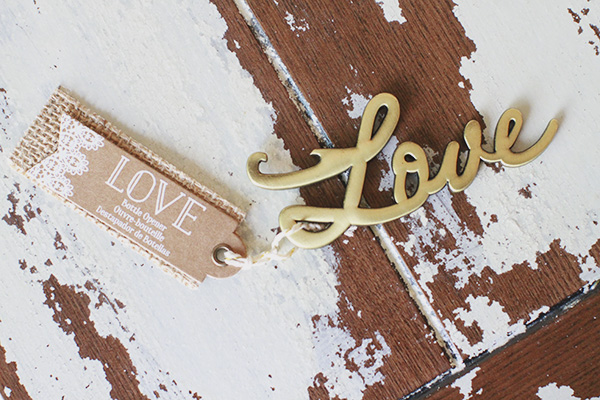 There was quite a bit of alcohol consumed so these Love bottle openers form Beau Coup were literally perfect.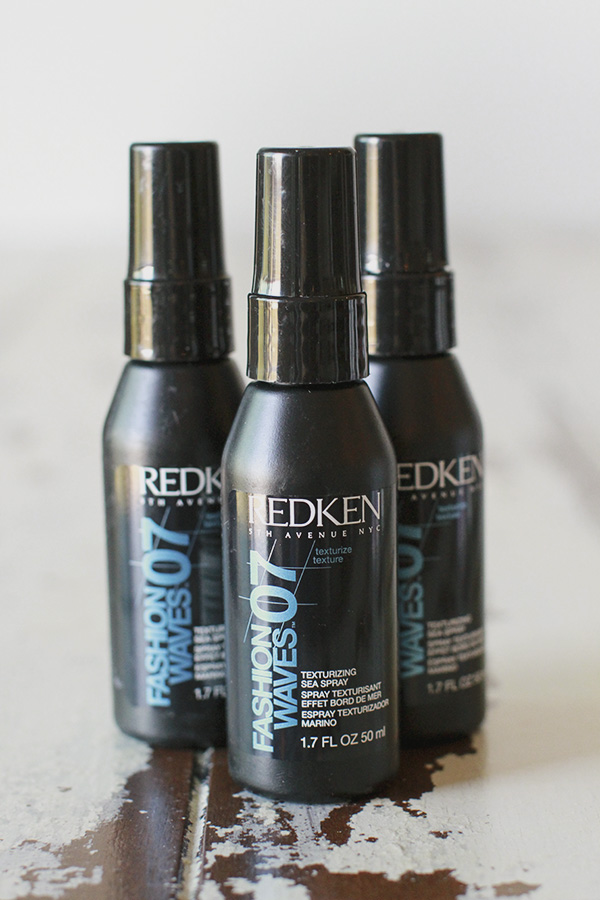 I'm a sucker for beauty products, especially hair products! I love all types of texture or sea salt sprays because they're perfect for the beach. I gifted everyone this Redken Waves 07 travel size bottle. Plus, it's buy 2 get one free here!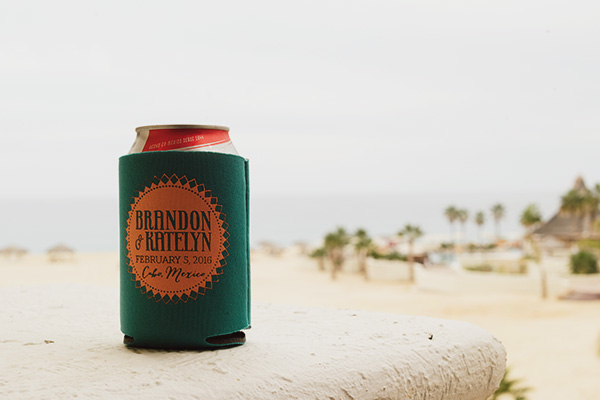 What's a wedding without custom koozies? I worked with Christine Meahan Designs to create a custom design. It turned out perfect. You can find our exact koozies here!
Shop the Details