Jasco LED Lights  |  Plates  |  Table Runner  |  Napkins  |  Gold Silverware  |  Mugs  |  Pumpkin Wreath  |  Wood Platter  |  Plaid Pillows  |  Faux Fur Pillows  |  Candle Sticks  |  Faux Fur Blanket  |  Gold Pinecone Figurines
I am so, so excited to officially share my blog redesign. This is something that I've been working on for the last 8 months—on and off, when time allowed. My designer Vanessa from With Great Heart is amazing and has been such a trooper with all my questions and changes. 2016 has by far been the busiest year of my life. Every year, for the past few, I think things will slow down, but I swear the tasks and to do lists have doubled, if not tripled. When I first started my blog it was a place for me to share all of my favorite fashions. As I've gotten older, it's evolved into so much more: travel, family, interiors, Oakstone Homes, beauty and beyond. My previous design didn't give me the capabilities to share all of the things that interest me at 25, and I knew it was time to update things. I've officially transitioned over from Blogger to WordPress. Being self-hosted is a bit daunting but I'm super excited for all of the customization opportunities. A few things in my personal and professional life are about to change so I will have much more time—hopefully—to dedicate to my blog. More on that to come. Please be patient as we continue to work out kinks and make a few more changes on my new design. I'm such a perfectionist lol, but I really wanted to get this new design launched this week. Ok, ok, enough about that. Onto this post!
It's fall y'all! Fall is my favorite season in Iowa. It's just beautiful here. There's nothing better than crisp morning, distressed denim, cozy sweaters, booties, hot drinks and multi-colored leaves—and football! I've been trying to get away with jeans and layers but unfortunately the afternoons are still in the '80s. Brandon and I love having friends over this time of year. It's the season when we utilize our deck and backyard the most because the weather is just so perfect, you don't sweat and you don't freeze. It's the best time in my opinion to have friends over on the weekend for BBQs and bonfires. (I'm such a sucker for s'mores.) The only negative thing about the fall season is that the days get shorter and sunset comes a little to early for my taste. Today I'm so excited to partner with GE to share how I'm lighting up my fall. GE has motion LED lights that plug right into our outdoor outlets for the perfect amount of light so no one trips going up the stairs to use the restroom or grab another bite to eat. We even have them in our main entry and hallways. These GE Motion-Activated LED Night Lights automatically turn on when motion is sensed, up to 25 feet away, and turns off after 90 seconds of no activity. Plus, there are 50 styles so you're sure to find the perfect one for indoors or out. I am super excited to team up with GE to giveaway an Amazon gift card valued at $200—score! Scroll all the way to the bottom of the post to enter to win. Simply login with your email or social media and enter to win with 4 different options. The contest ends 10/12.
Onto the table design! I love getting creative with the items I have around my house. Not only does it save me a few bucks, but it's fun to see how I can reuse what I already have. I've been on the hunt for the perfect plaid table runner but haven't fallen in love with anything. I simply used a blanket scarf. I did pick up these mugs though. Aren't they the cutest? And what would a blog post be without my pups—Dash and Meyer—making an appearance?
I hope everyone has a great Monday! Get ready to pop back here more this week. I'll be sharing my current beauty favorites and pictures from my California road trip, finally!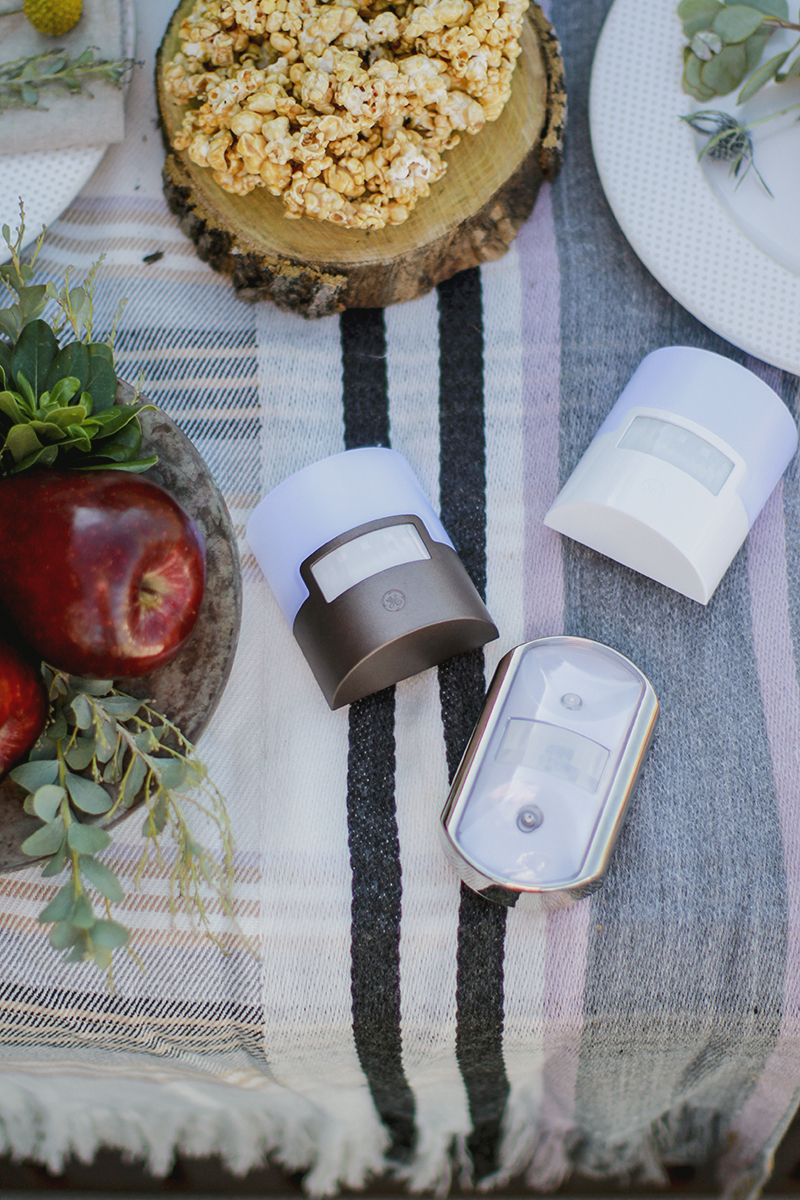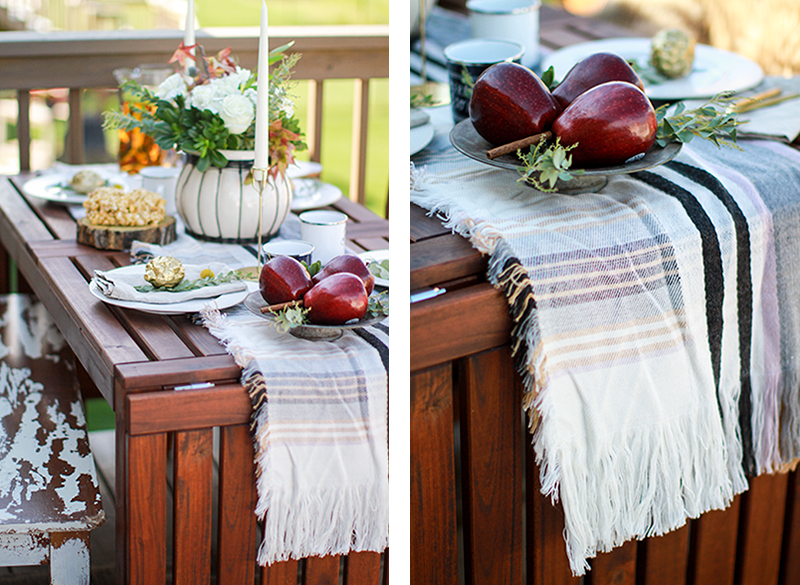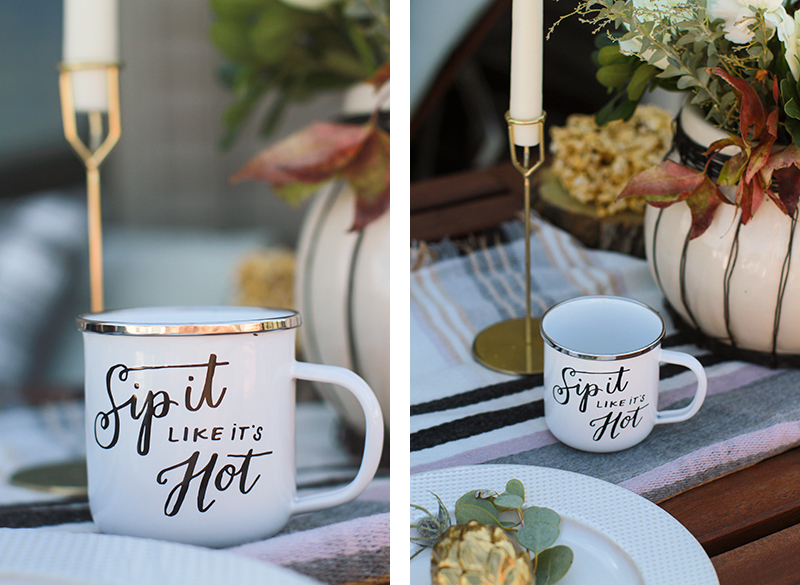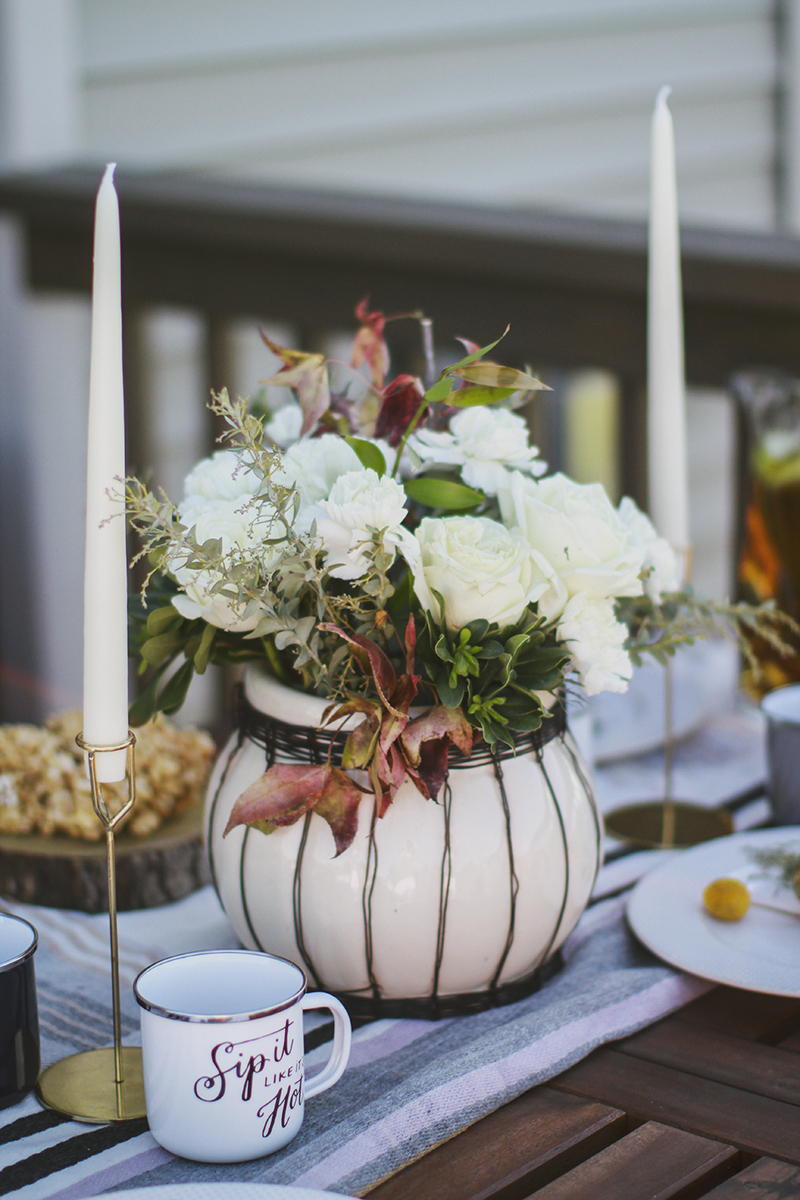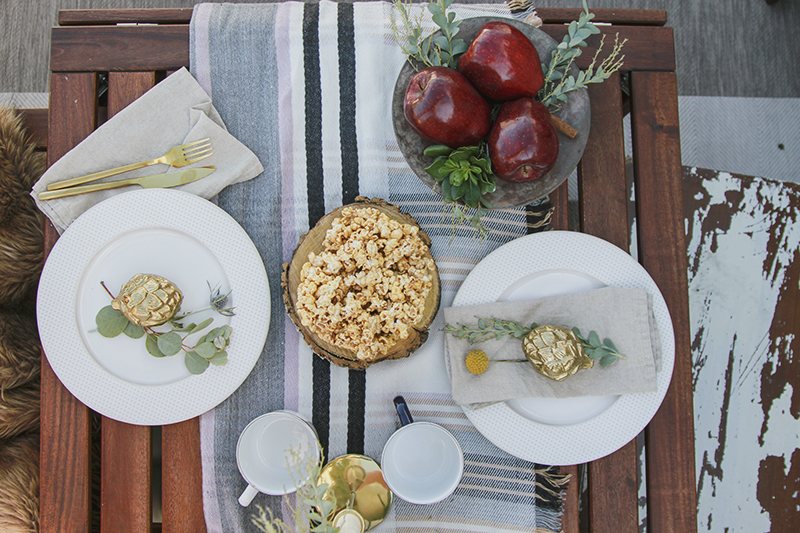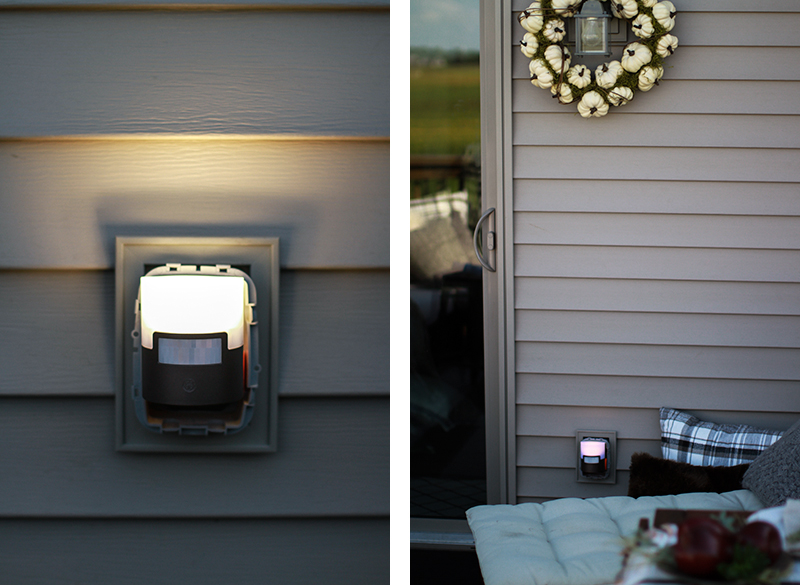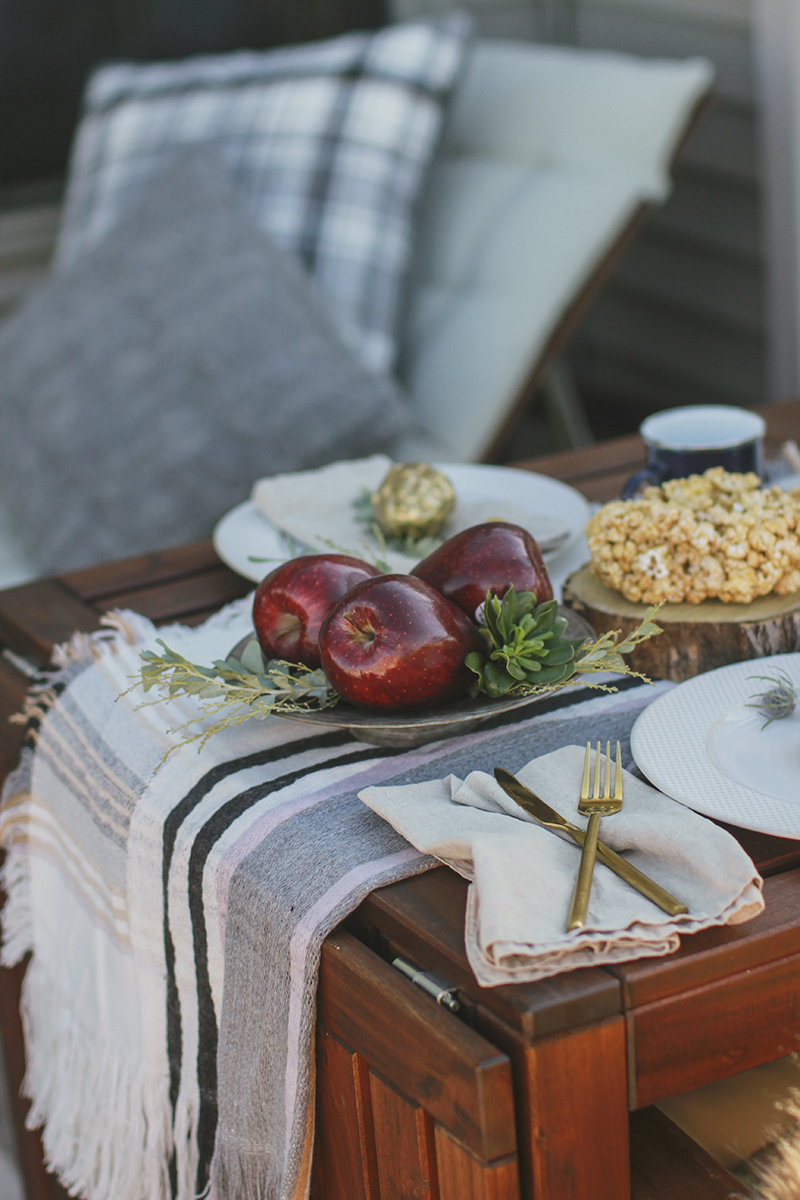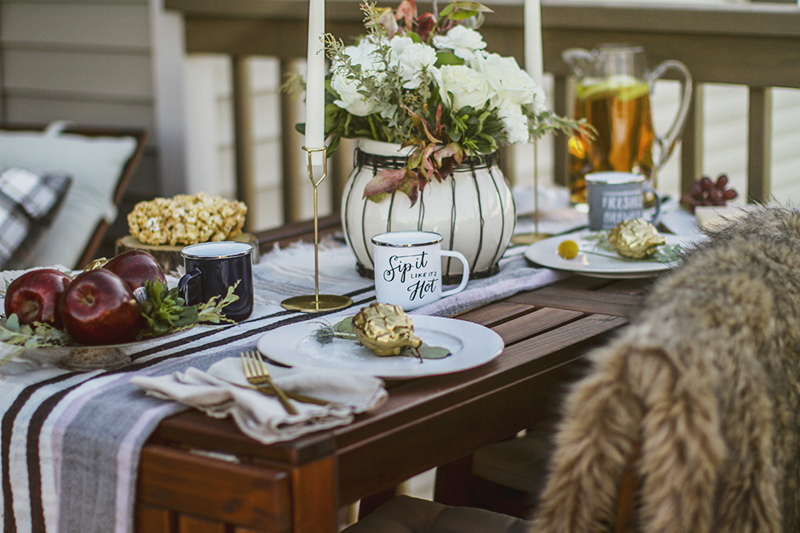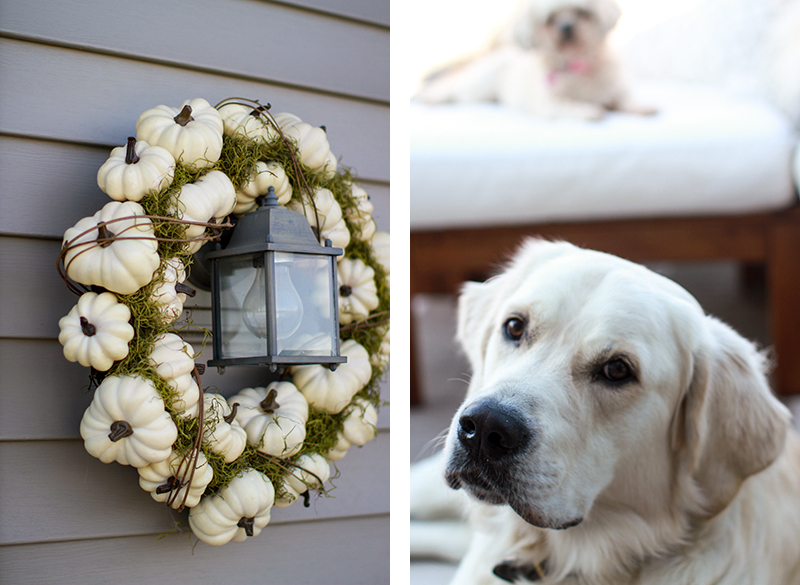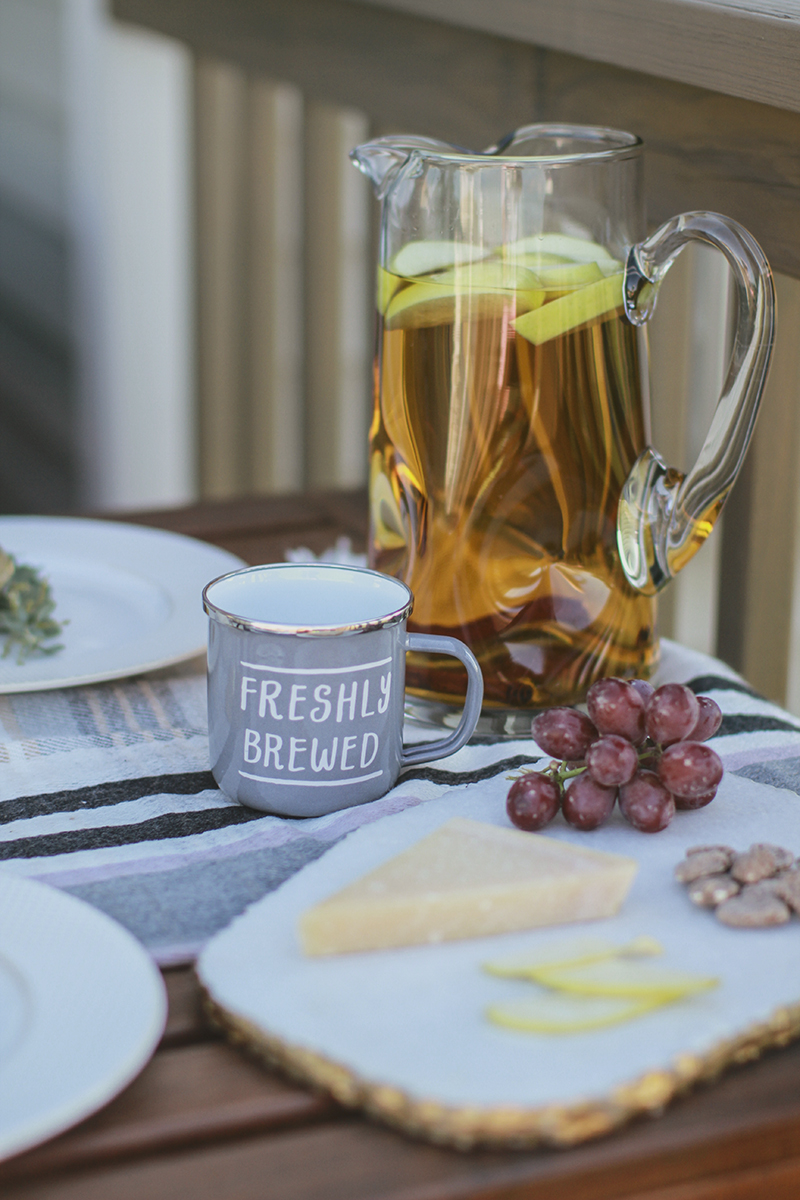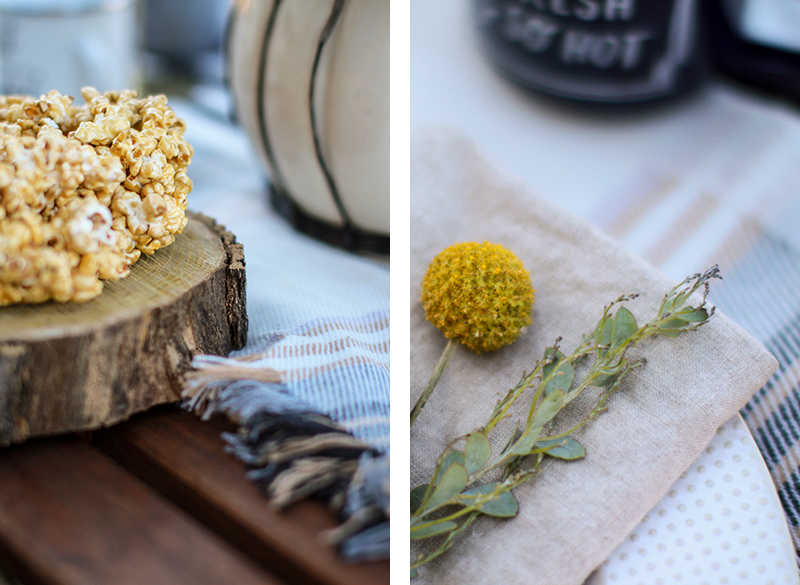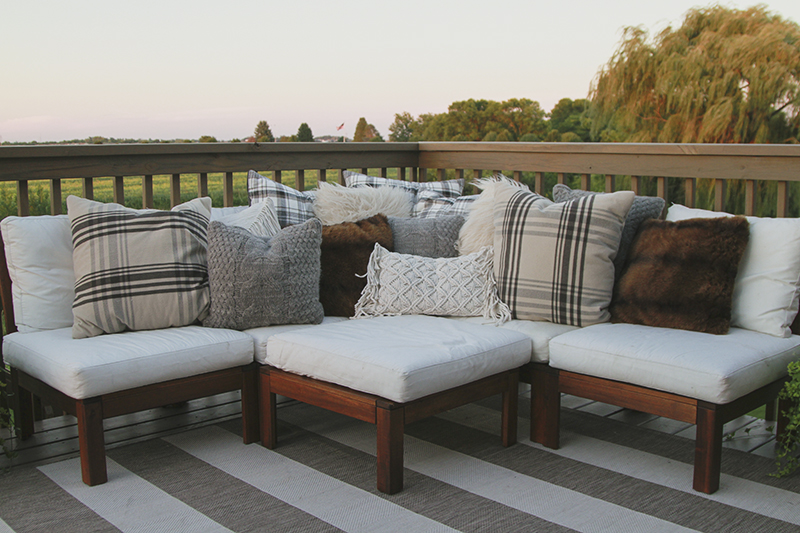 Shop the Details